Search Engine Results Pages play a crucial role in any type of business. Many brands and digital marketing companies know the importance of SEO for their digital belongings, and the advantages they will get from the SEO work implemented on their behalf.
Most Internet users prefer to select an option from the first page of the results. Hence, a higher SERP ranking means more traffic to your website. You will receive massive amounts of SERP data each month from millions of queries using free tools like Google SERP Features from Advanced Web Ranking. You could also keep track of how the search evolves.
But did you know how search engine rankings work?
This blog post aims to understand why SERPs matter and how they can significantly impact your business's online success. Get the answers you need now!
Let's begin with the basics of SERPs and What Drives Rankings
What is a SERP?
Search Engine Result Pages, or SERPs, are the pages that show up after someone types a query into a search engine. Understanding their work and the importance to increase SERP rankings can be helpful for businesses to improve their online performance.
How Does Search Engine Results Pages Work?
The placement of your website in a SERP is determined by several factors, including the quality and relevancy of your content, its authority on the topic, and how well-optimized it is for search engine algorithms. To rank higher in SERPs, businesses must focus on creating and optimizing content that answers user queries while adhering to best practices for SEO. Understanding what drives rankings and making informed decisions can help you get started on boosting your SERP standings.
What's the Difference Between Organic and Paid Search Engine Results Pages
The number of incoming links to a page on the internet determines organic SERP rankings. Google AdWords is responsible for paid SERP rankings, where advertisers bid for keywords to display ads.
Unfortunately, there are many common misconceptions about organic and paid search engine rankings, so we are here to clear up some confusion!
Organic search engine rank results come from how many people link to your site from other websites all over the internet. At the same time, paid rankings are created through sponsored advertisements on Google AdWords.
Organic SERP
Generally, the search intent falls into 3 categories:
Navigational
When someone searches for a website but does not type the entire URL, they use navigational search. Getting to the first page of these results can be easier if the searcher is specifically looking for your website.
But navigational searches aren't constantly just brand names. If somebody searches for "iPhone 12 amazon," that's also arguably a navigational search. Although the user is looking for a particular product, they've already absolute where they're going to purchase it from—Amazon.
When people want to buy something, such as a specific product or item from a broad category, they conduct transactional searches. Because this type has the highest revenue potential, keywords with high bids for pay-per-click spots are common. It means that people can see relevant paid results in addition to organic searches for their transnational queries.
Paid advertisements are standard because they are effective. According to a study by the online advertising firm WordStream, paid ads account for nearly 65% of all clicks on transactional SERPs.
When people want to learn something, such as background facts on a topic or how to perform a specific task, they conduct an informational query. This type has low commercial intent, but the right content usually leads searchers to a particular brand and may avoid brand failure. That is why creating relevant content that caters to your target audience's wants, needs, and interests is critical.
Including multimedia and optimized content in your website development can assist you in generating traffic from informational queries. Here are some popular uses to consider:
An informative blog post with helpful hints for your target audience
A video that includes references to your product or service
A downloadable whitepaper or guide
A shareable infographic
Paid SERP
Paid search results often fall into the internet framework of pay-per-click (PPC) and cost-per-mille (CPM).
PPC: You pay when searchers click on your ads
CPM: You pay for thousands of impressions
Why are Rankings Important?
The SERPs determine the appearance of your site on Google's first page.
Additionally, you may already know that people will only visit your site if they find it easily. As a result, you must concentrate on reaching the top of the SERPs.
A high ranking can have a significant impact on the progress of your digital marketing campaign.
Several studies have found that the top result on a SERP receives approximately 20% of all clicks.
Over 90% of all users never make it to the second page of results.
It is also critical to rank among the top-paid results.
SERP features
Featured snippets
Featured snippets highlight a snippet of content from one of the highest web pages that offer helpful information in a concise and precise format.
For example, if you google "Best Digital Marketing tools 2023," you'll see the result below.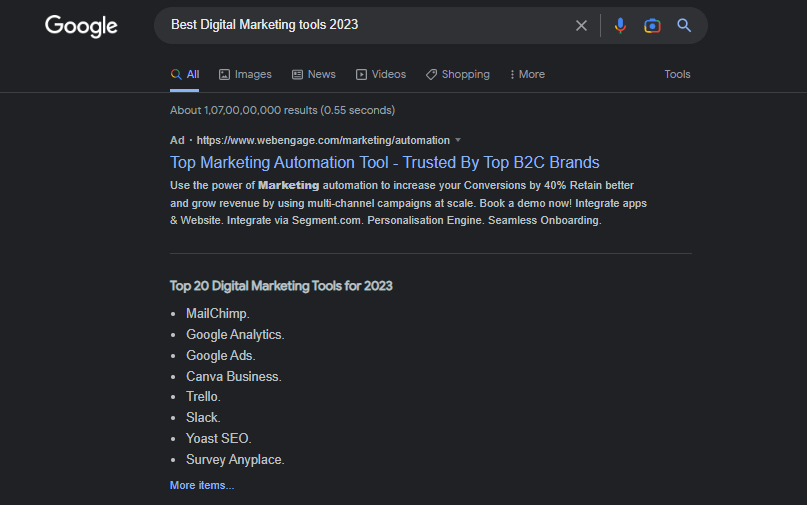 Knowledge card
A knowledge card function is a box on the SERP that displays relevant facts about the googled topic, much like a mini Wikipedia page. Google pulls these facts from a database of over 3.5 billion data points.
For example, if you search "dollar to Rupees," you'll see a knowledge card with the following answer: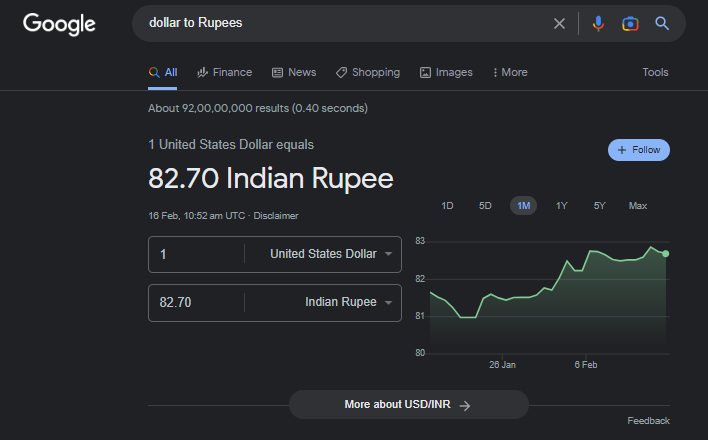 Knowledge panel
Knowledge panels are similar to knowledge cards, except that Google only pulls details from Google Maps or Company listings. As a result, when you search for businesses, brands, or organizations, a knowledge panel appears.
A knowledge panel included Images, facts, links from social media, and related searches. On desktop, it is usually on the right-hand side, and on mobile is near the top of the Search Engine Results Pages.
For example, the image right below shows a knowledge panel about Werq Labs: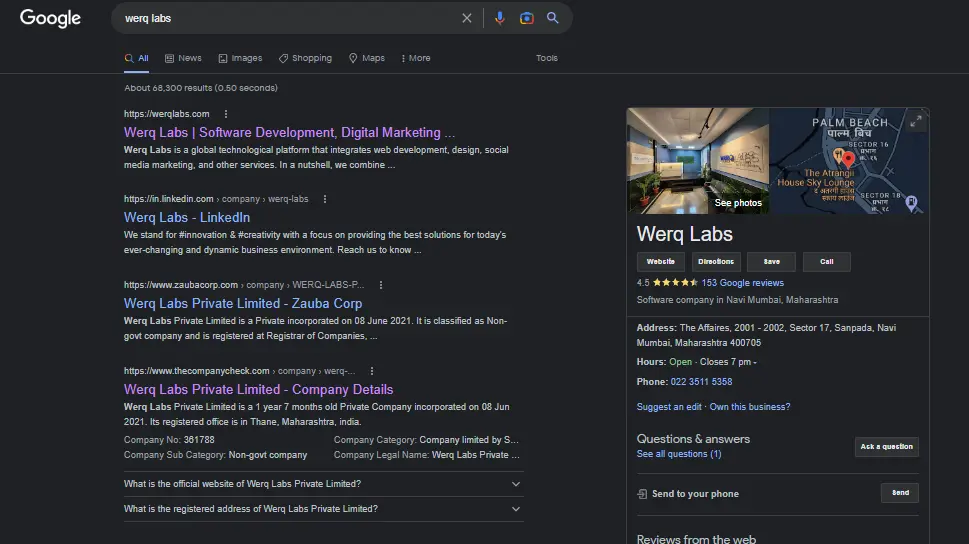 Image Pack
This feature appears for any search query that mentions images or would benefit from visual results. For example, businesses need to be directed to Google Images rather than the website from which the idea originated.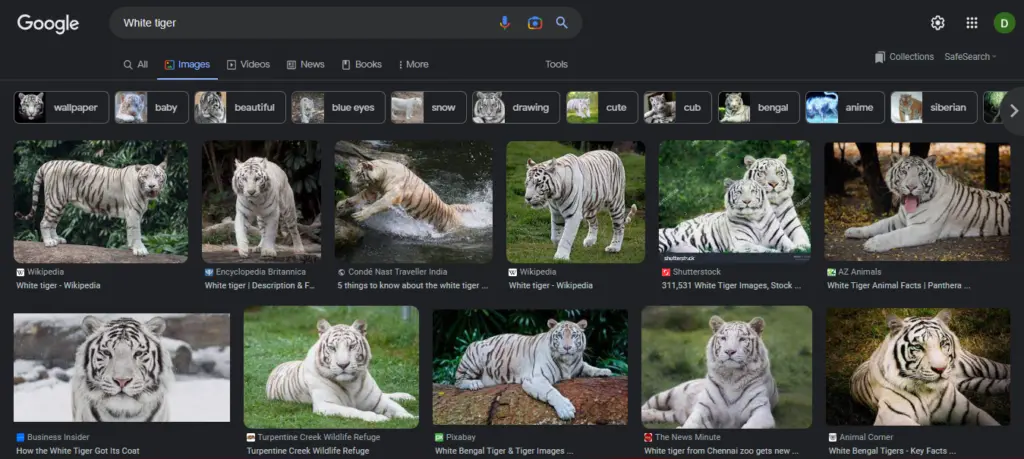 Google uses a different algorithm for images than text, but following the best practices listed below can help search engines find and rank your image content more effectively. Make sure to include the following:
Captions and alt text for images
File names that are accurate and descriptive
A readable page URL with relevant surrounding text
A page title that is both accurate and interesting
Photos that are rectangular in shape and size
Shopping Results
Product Listing Ads (PLAs) are a SERP feature that appears for many transactional queries and shows relevant products from paid advertisers. These results, frequently displayed at the top of the page or in the right-hand column, are limited to eight per keyword, implying plenty of competition.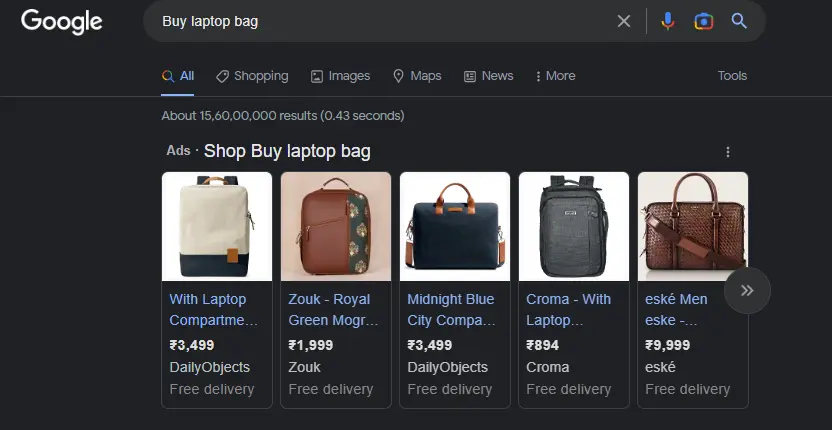 You must bid high enough to represent your product in the shopping results, along with high-quality images, impressive sales results for the item, and competitive rates.
Videos
Video results are organic results that boost with a video thumbnail, and pages with meta tags. Google also frequently displays the SERP's upload date, timeframe, and uploader name.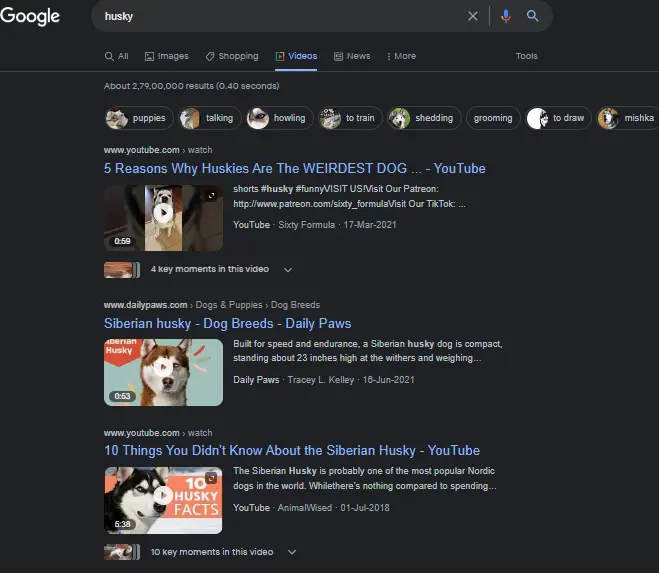 People also ask
The "People Also Ask" box displays questions generated by an algorithm that Google believes are related to your search. Each question reveals an answer from a web page and is shown like Featured Snippets.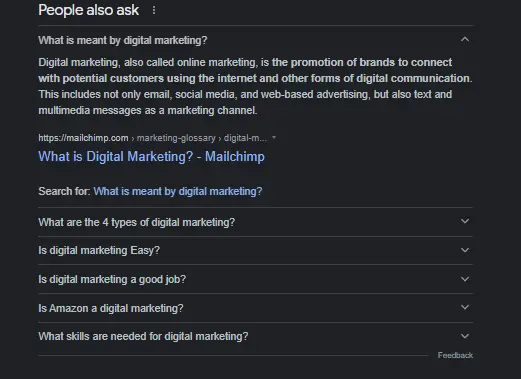 To conclude, the more you know about Search Engine Results Pages, the better you can plan your site's content and design. In addition, maintaining compliance with Google's policies is essential to keep your site in shape and highly ranked.
Furthermore, to win the game, marketers and business owners should employ various top SEO companies to follow strategies that optimize their website performance.