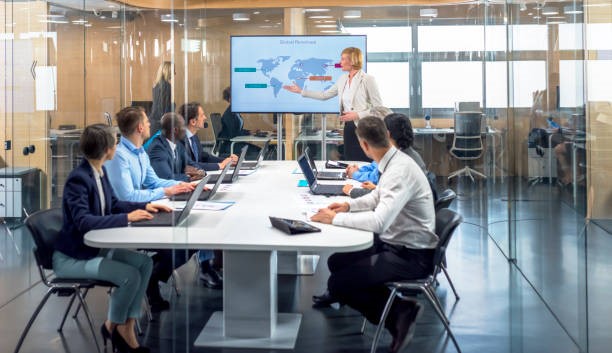 Digital marketing is constantly changing as more people access the Internet and more technology is in demand. As a customer, we have high expectations of online businesses and user experience, but it is a significant factor in whether we purchase a service or product. With 1.5 billion social media users worldwide, the market must be influenced by companies' operations.
But which are the top digital marketing trends for 2023? If you want to examine digital marketing trends and how they impact your marketing efforts, then you're in the right place.
Let's understand the benefits of digital marketing for businesses via this infographic: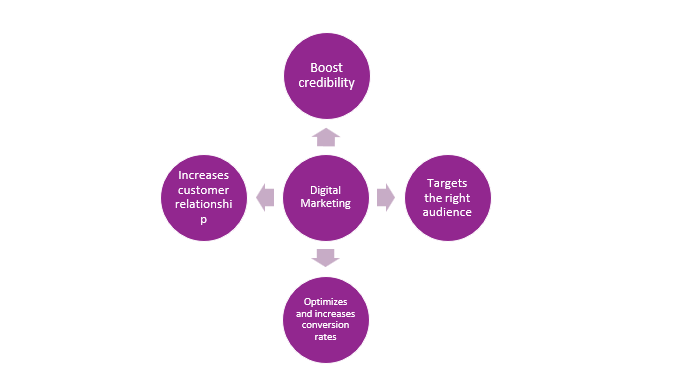 Now, Let's move ahead toward the top digital marketing trends for 2023
The Metaverse
One of the most discussed topic trends in digital marketing is the metaverse. The metaverse is a broad term that refers to various immersive virtual observations that occur online, usually in collaboration with others. Starbucks, Nike, and several other major corporations have announced metaverse experiences. While the metaverse generates a lot of BUZZ, most businesses still need practical use cases.
What are your options now?
First, begin experimenting with the metaverse and immerse yourself in it. Then, keep an eye on new opportunities for the company to participate in & on what others of similar industries are doing.
Influencer marketing
In recent years, influencer marketing has emerged as a powerful strategy in the digital marketing realm. Leveraging the popularity and influence of individuals on social media, brands can reach their target audience in a more authentic and engaging way. Influencer marketing involves collaborating with influencers to promote products, services, or brand messages, thereby leveraging their credibility, reach, and connection with their followers.
Why influencer marketing is an effective strategy and how it can drive successful campaigns?
Targeted Reach and Engagement
Trust and Authenticity
Enhanced Content Creation
Amplified Brand Awareness
Long-Term Brand Advocacy
Influencer marketing has transformed the digital marketing landscape by leveraging the power of social media influencers. By collaborating with influencers, brands can tap into their credibility, targeted reach, and authentic content creation to drive successful campaigns, build brand awareness, and engage with their audience in a more relatable and meaningful way.
The reinvention of Email Marketing trends 2023
Businesses have recreated the value of email marketing in the last few years. Nearly 90% of marketers asked to consider email marketing as their primary tactic. Since everyone has an email account, businesses can communicate with their customers.
With the new change to data protection, Apple is introducing a unique privacy setting that will prevent companies from knowing when users open their email. If this happens, open rates will be far less reliable in 2023.
What can you do? Aside from using these new interactive element features, you should test your emails on mobile. According to research, two-thirds of email opens on mobile, so ensure your email content looks great on a smartphone.
Social Responsibility & Inclusivity
Social responsibility and inclusivity are the most vital digital marketing trends in 2023. Internet users are more interested than ever in what a company stands for. Is it possible for a website to state what actions it will accept and what will it not? Are there any obvious social causes that the company supports? Displaying these thoughts may bring in more visitors.
In 2023, inclusivity will also increase. People want to see a brand that caters to all types of users. For example, features that help the disabled community navigate Frontier Marketing provides website accessibility services to those in need. The more you demonstrate your values to others, the more likely trust will develop.
Top 3 Content marketing trends in 2023
Content segmentation is one of the significant elements that have an impact on content marketing. The practice of dividing content into more minor, targeted portions to maximize engagement and reach is known as content segmentation. It entails analyzing customer data such as demographics, interests, and behaviors to create relevant content for each target audience segment.
Content segmentation is critical in social media marketing because it allows businesses to tailor their social media presence to different social user groups. As a result, social media marketing teams will be able to create content that appeals to the objectives of each particular segment and increase engagement with their social campaigns.
Artificial Intelligence Tools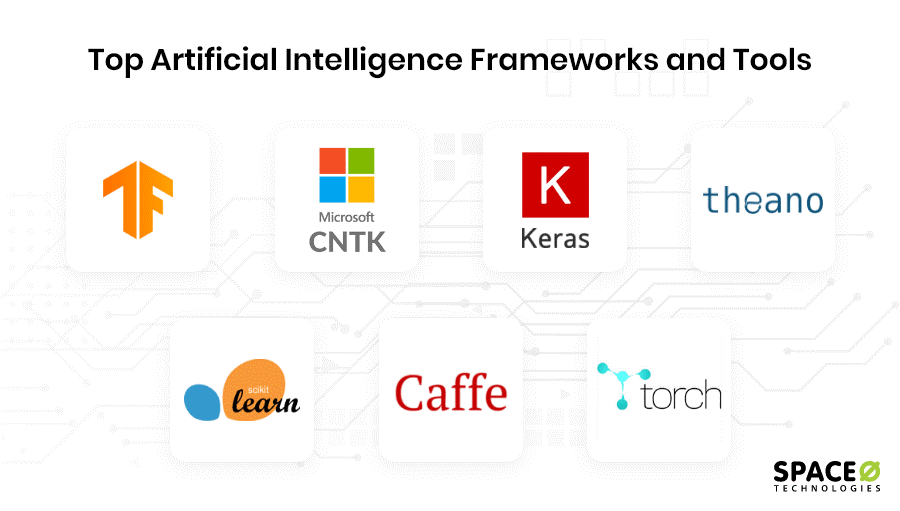 Recently, the Internet has been buzzing about ChatGPT, an artificial intelligence (AI) tool. This tool has amazed users with its ability to generate detailed, natural-sounding material in seconds based on a simple prompt. It is the most recent development in a growing trend that has some wondering if AI will eventually replace human marketers.
But start relying on something other than robots to create all of your marketing content! While it's easy to think of AI tools as a replacement for human effort, machine learning programs are no substitute for knowledgeable marketers.
AI tools can be helpful for research, outlining, and brainstorming. For example, you could ask ChatGPT to begin writing you some content on a specific topic, which you could then use as a starting point for your writing. ChatGPT can accelerate the content creation process.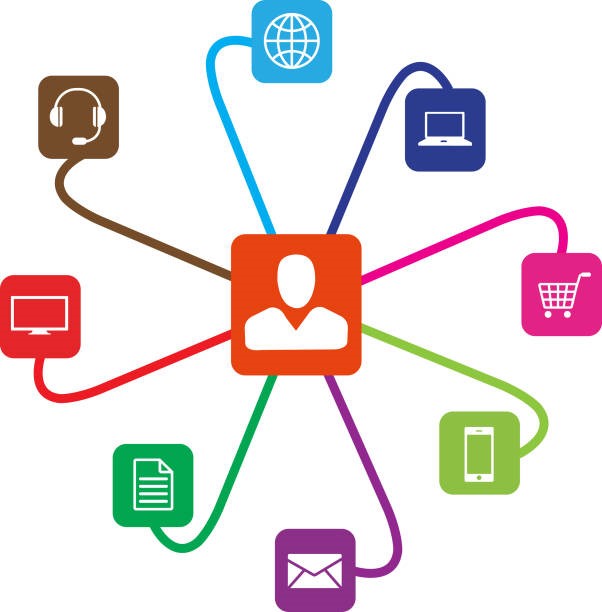 Omnichannel marketing involves creating a cohesive and unified customer experience across all marketing channels, both online and offline. It focuses on integrating different touchpoints, such as websites, social media platforms, email marketing, mobile apps, physical stores, and more. The aim is to provide a consistent and personalized experience that seamlessly transitions between channels, allowing customers to engage with a brand at their convenience and preference.
As digital marketing trends continue to evolve, omnichannel marketing stands out as a game-changer for 2023. By prioritizing a seamless and integrated customer experience, brands can connect with their audience on a deeper level, drive engagement, and foster brand loyalty.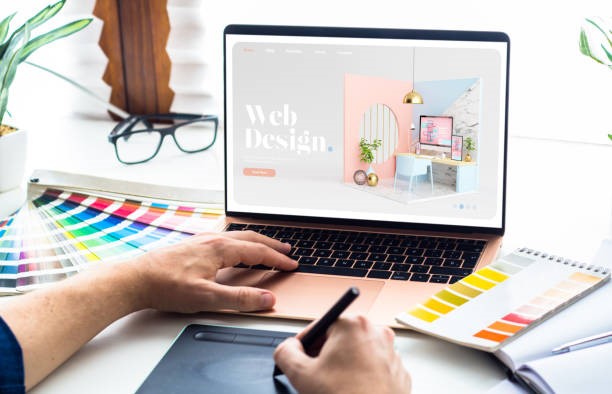 In the world of website design, creating a visually stunning and aesthetically pleasing website is only part of the equation. To truly engage users and provide them with a positive experience, the role of user interface (UI) and user experience (UX) design is crucial.
UI/UX design plays a significant role in shaping the creative aspects of website design, ensuring that the visual elements align with functionality and usability.
Conclusion
If you want to expressively improve your brand's marketing in 2023, stay up to date on the latest digital trends.
Knowing the top digital marketing trends for 2023 and positively implementing them will assist your company in reaching new heights.
---