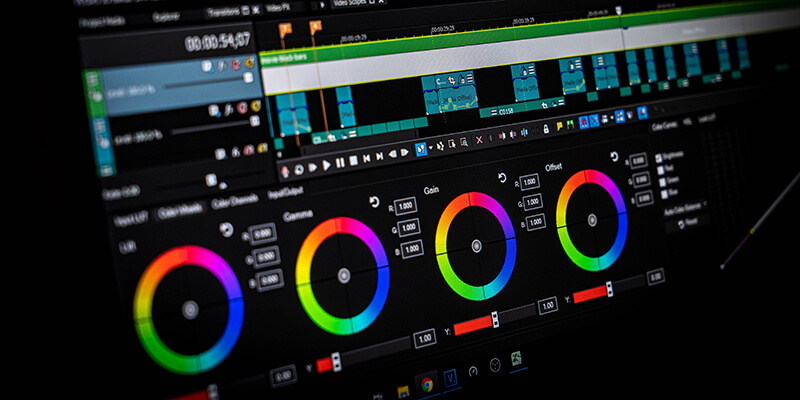 Knowing how to use color to your advantage in creating videos is essential. Colors can affect people's moods and feelings. Additionally, it can help your video convey your message and make it more visually appealing. Choosing a suitable color scheme for your videos is important for several reasons. The colors you use can affect the mood of your video and can also be used to help set the tone. For example, warm colors can give your video a more friendly and approachable feel, while cooler colors can make it seem more professional.
Why Use Color Palettes?
Consistency in colors is essential for maintaining your artwork's integrity and for your client's benefit. Color palettes provide uniformity by selecting colors based on color theory. These precise hues, saturation, and luminance have all been tuned to balance one another.
What is color theory?
The use of color in art and design is defined by color theory, which also guides the selection of color palettes and makes it easier to effectively communicate a design message on an aesthetic and psychological level.
Here's how to use color in your videos to effectively tell the story of your business while being trendy.
Create videos that reflect your content mood
Different color evokes various emotions, making them ideal for carefully crafting the tone of your video. Depending on what you share with your audience, some colors will be better suited to your project. For instance, while the use of grey tones feels peaceful and professional, the usage of a lot of yellow images might seem optimistic and warm.
Many advertisements, films, and shorts utilize black and white with a splash of color to emphasize an important object or moment. It enables our minds to focus on what is most crucial. Test this in your videos to draw attention to a specific element and product.
Branding through video content
Maintaining a consistent brand identity is crucial when publishing your content online so that you are recognized and remembered. Make sure your color choices are consistent throughout your media, especially video.
Remember to incorporate your logo's primary colors, for example, green, white, and brown, into your video, for typography and subtitles or even the color scheme used on the set.
Apple is a fantastic example of this. With so many of us using their products daily, Apple's products are identifiable. Because of their strong branding, they can design commercials without using many words or even placing their name on them. Their video is mainly monochromatic, With a few spectacular color flashes here and there.
What are the different types of color palettes?
Monochromatic color schemes, a favorite among designers, are created using several tones and shades of a single color.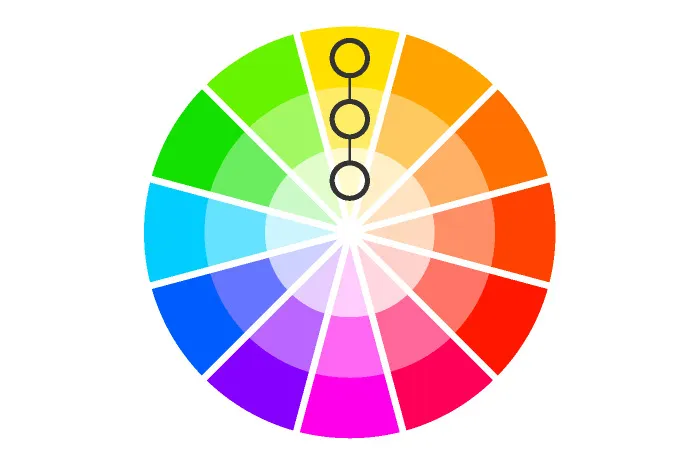 Colors close to one another on the color wheel make up an analogous color scheme. When no contrast is required, such as on the background of web pages or banners, analogous color palettes are frequently used.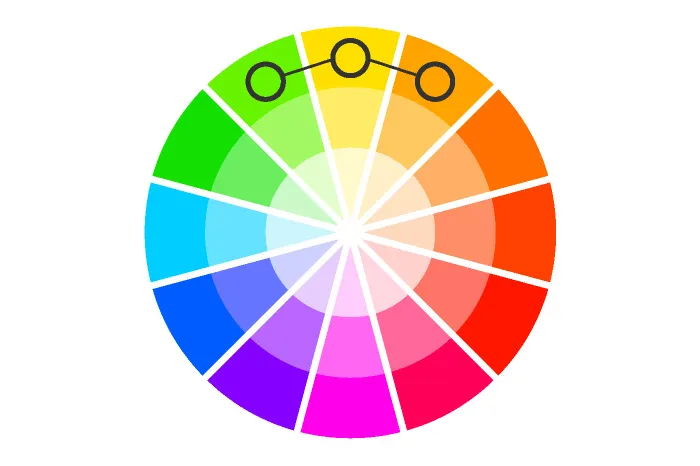 Colors placed in front of one another on the color wheel make up complementary color palettes. Complementary color schemes are the exact opposite of analogous and monochromatic color palettes, as they aim to produce contrast. So, for example, a red button on a blue background will stand out on any interface.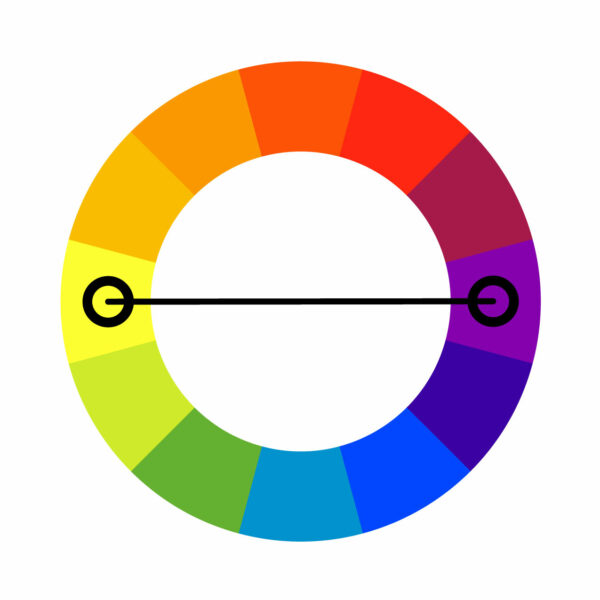 The only way the split-complementary color scheme differs from the complementary color scheme is by the number of colors it uses. So, for example, if you choose the color blue, you must next choose the two colors that are close to blue's opposite color, in this case, yellow and red.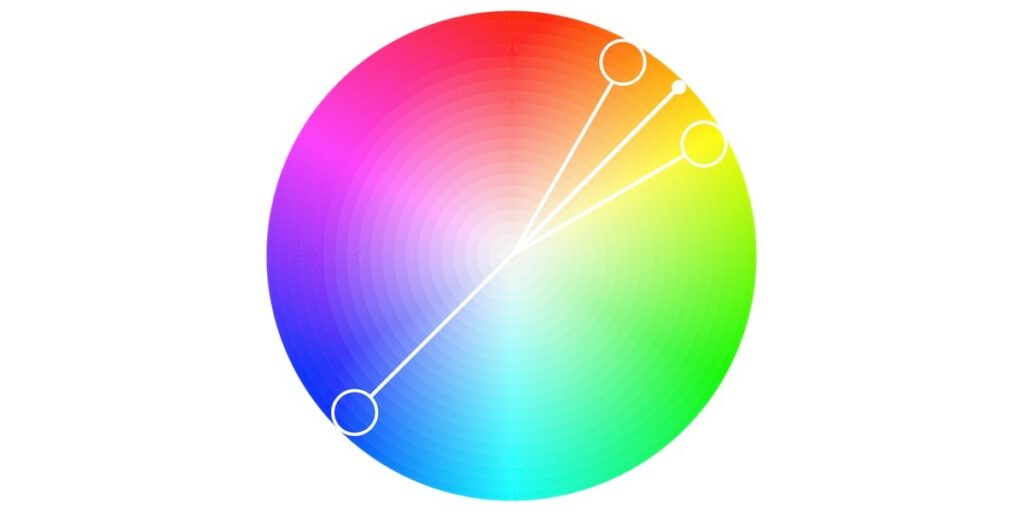 Three distinct colors that are equally spaced apart on the color wheel form the basis of the triadic color scheme. The triadic color scheme is commonly used by designers, who select one dominating color and use the other two colors as accents.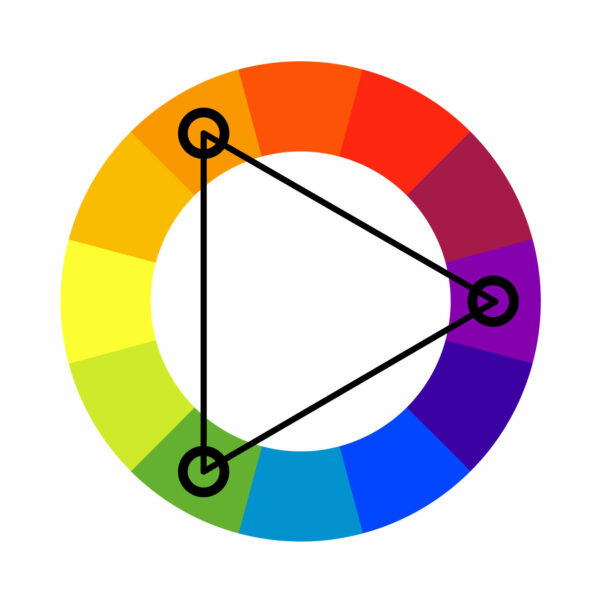 The tetradic color scheme, which more experienced designers frequently utilize, uses two sets of complementary pairs of four colors from the color wheel that should form a rectangle when connected. Although a little more challenging to balance, the final result is stunning!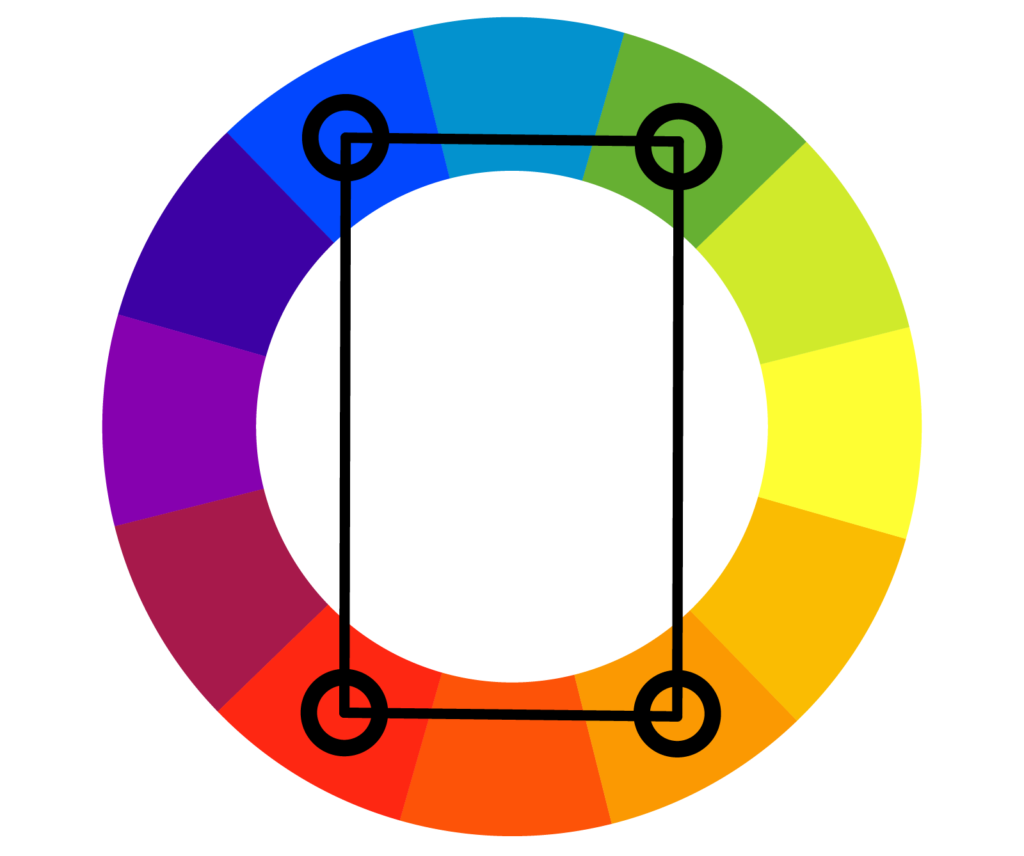 How to Use Color Theory in Your Videos
The type of videos you want to make will determine how you use color. For example, filmmakers use stunning lighting and various colors to tell their stories. However, suppose you're creating a marketing video for your company. In that case, you'll probably want to stay clear of highly stylized color selections and focus instead on what will resonate with your audience and effectively convey your message.
Try using a tool like Adobe's Color Wheel, Paletton's Color Scheme Creator, or Coolors if you're unsure what colors to use in your videos. Any color scheme can be easily created and modified with these tools.
Conclusion
You can make more visually appealing, attention-grabbing color schemes for your videos by mastering these color theory concepts and ensuring that your selected colors will complement one another.
Make sure to consider color psychology, your brand, your target audience, and the message you want to convey. Then, determine whether the colors you choose work well together.
Your video can be even more efficient in conveying your message and keeping viewers interested with the help of a properly selected, well-thought-out color scheme.